Cost Segregation Studies
Commercial, Industrial & Multi-Family Properties
Services Available in Valparaiso
& Surrounding Area
(Valparaiso, Chesterton, Et Cetera)
We are certified appraisers and consultants headquartered within the Indianapolis Metro Area. As part of our primary service area, we accept cost segregation assignments through-out the State of Indiana, including within Valparaiso and the surrounding areas.
Office (800) 373-1210 or (317) 216-8601
(Answered During Business Hours 8AM to 5PM EST)
Mobile (800) 736-5063 or (317) 716-1444
(Answered During and Outside Business Hours)
Fax (800) 229-5143 or (317) 216-5584
Click Here to Email Us (info@s-vr.com) 24/7 for a Free Consultation
A cost segregation study is an IRS-defined approach to correctly allocate the basis (purchase price or cost of construction) of a commercial, industrial or multi-family property to legally permissible shorter recovery periods on the depreciation schedule for certain physical segments of the property. This can add significant savings to the bottom-line of most income-producing real estate investments.
Typically, our fee is less than the first years tax savings in comparison to a straight-line approach on a particular property. We can perform a free no-obligation preliminary analysis on a property to illustrate the benefits of this service.

Our experience & credentials as appraisers, as well as our association with cost segregation engineers, allows us to provide detailed cost segregation services in relation to the acquisition of existing properties, as well as new construction. Property types of which we are capable of providing cost segregation services include the following.
Commercial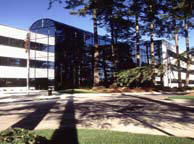 ● Office Properties
● Retail Properties
● Hotels & Motels
Industrial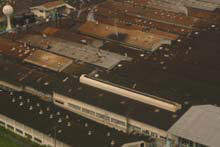 ● Flex-Space Properties
● Warehousing Properties
Multi-Family
● Apartment Complexes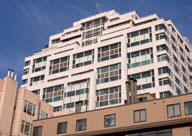 ● Apartment Buildings
● Rental Properties
Qualifications of Principal

The principal of Schreiner Valuation Resources is Bill Schreiner. In addition to assignments he undertakes directly, Mr. Schreiner also markets services and manages engagements performed by various associates. A brief listing of his qualifications are noted below. A more detailed CV is available upon request.
Bill Schreiner

● MSA Master Senior Appraiser Designation
in the real property discipline from the National Association of Master Appraisers.
●
CCRA Certified Commercial Real Estate Appraiser Designation
from the National Association of Real Estate Appraiser
s.
● Certified General Appraiser License from the State of Indiana Professional Licensing Agency.
● Real estate appraisal & consulting courses taken through the Appraisal Institute and other nationally recognized organizations.
● CAGA Certified Member Designation in the personal property discipline from the Certified Appraisers Guild of America.
● Machinery & equipment and personal property appraisal courses taken through the American Society of Appraisers and other nationally recognized organizations.
● BCBA Board Certified Business Appraiser Designation from the National Society of Appraiser Specialists.
● Business valuation courses taken through the National Association of Certified Valuation Analysts and other nationally recognized organizations.
● Management Certificate from Loyola University, School of Business Administration, Chicago, Illinois.
● Over twenty-three (23) years of diverse experience in the appraisal & valuation consulting profession.
● Previously held the position of Senior Appraiser in a regionally based accounting & consulting firm.
● United States Marine Corps Veteran (Honorable Discharge from Active Duty and Service-Connected
Disabled Veteran Rating from the Department of Veterans Affairs).
Qualifications of Key Cost Segregation Associate
Mr. Schreiner's key associate within the cost segregation section of practice is George Schaffer. Mr. Schaffer undertakes various types of cost segregation assignments. A brief listing of his qualifications are noted below. A more detailed CV is available upon request.
George Schaffer
● Member of the American Society of Cost Segregation Professionals.
● Bachelor Degree in Construction Engineering from Purdue University.
● Associate Degree in Civil Engineering Technology from Purdue University.
● Fourteen (14) years experience in Cost Segregation.
● Managed the national cost segregation practice within a "Big Four" accounting firm.

Disabled American Veteran Owned - Schreiner Valuation Resources (SVR) is a Disabled American Veteran owned business. Bill Schreiner, who owns 100% of Schreiner Valuation Resources is; 1) an Honorably Discharged Veteran of the United States Marine Corps, 2) has a Service Connected Disability rating from the Department of Veterans Affairs (VA), 3) is a member of the Disabled American Veterans (DAV) organization, and 4) has a Serviced Disabled Veteran Owned Business (SDVOB) certification from the VA for SVR. Please click here to view a copy of the VA SDVOB certification letter for SVR.
Schreiner Valuation Resources, LLC
Mobile Telephone (317) 716-1444 or (800) 736-5063
Office Telephone (317) 216-8601 or (800) 373-1210
Facsimile (317) 216-5584 or (800) 229-5143
Corporate Headquarters
23 South 8th Street, Suite 3300
Noblesville, Indiana 46060
Additional Satellite Locations
Indianapolis, Indiana
Fishers, Indiana
Carmel, Indiana
Plainfield, Indiana
Greenwood, Indiana
Anderson, Indiana
Fort Wayne, Indiana
South Bend, Indiana
Hammond, Indiana
West Lafayette, Indiana
Bloomington, Indiana
Cincinnati, Ohio
Louisville, Kentucky
Affiliate Locations
Asheville, North Carolina
Chicago, Illinois
Orlando, Florida
Services Available Nationwide - Cost segregation studies available in Alabama, Alaska, Arizona, Arkansas, California, Colorado, Connecticut, Delaware, Florida, Georgia, Hawaii, Idaho, Illinois, Indiana, Iowa, Kansas, Kentucky, Louisiana, Maine, Massachusetts, Maryland, Michigan, Minnesota, Mississippi, Missouri, Montana, Nebraska, Nevada, New Hampshire, New Jersey, New Mexico, New York, North Carolina, North Dakota, Ohio, Oklahoma, Oregon, Pennsylvania, Rhode Island, South Carolina, South Dakota, Tennessee, Texas, Utah, Vermont, Virginia, Washington, Washington DC, West Virginia, Wisconsin, and Wyoming.
Services Available Statewide in Indiana - Cost segregation studies available in Indianapolis, Fort Wayne, Evansville, South Bend, Gary, Hammond, Bloomington, Muncie, Anderson, Terre Haute, Lafayette, Elkhart, Mishawaka, Kokomo, Richmond, Columbus, Fishers, Carmel, New Albany, Greenwood, Plainfield, Portage, Michigan City, East Chicago, Marion, Merrillville, Goshen, West Lafayette, Noblesville, Granger, Valparaiso, Jeffersonville, Hobart, Schererville, Highland, La Porte, Munster, Clarksville, Crown Point, Logansport, Franklin, Valparaiso, Vincennes, Plainfield, Seymour, Shelbyville, New Castle, Huntington, Griffith, Frankfort, Connersville, and Lawrenceburg.